Down below you will find some of my past/future works, models, lines all other stuff, enjoy!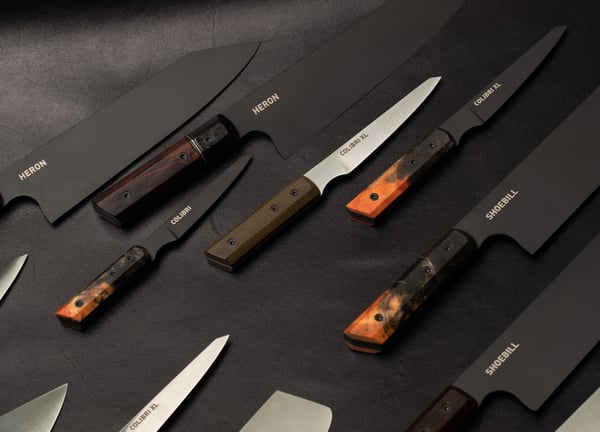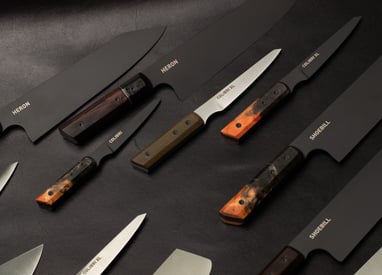 "Avem" knifes for all you kitchen needs
4 models custom made, prototyped and tested to be the only knives you will ever need in your kitchen.
"Heron" is the universal chef's knife.
"Shoebill" vegetable cleaver, it will make the onions cry.
"Colibri" the normal and XL versions are made to cover all of the random smaller task in the kitchen.
Indispensable kitchen work horses
These small kitchen K-tip knives are thinly ground and sharpened to 17 degree on each side to provide the best possible pleasure when slicing and dicing food. What really takes away from that joy is food release, when a vegetable keeps sticking to the blade, this is also addressed, as the blade has a convex shape food release is greatly increased.

They are all made from 80Crv2 high carbon steel which develops a unique patina on the blade depending on the users habits and preferences, so the custom knives get event more custom.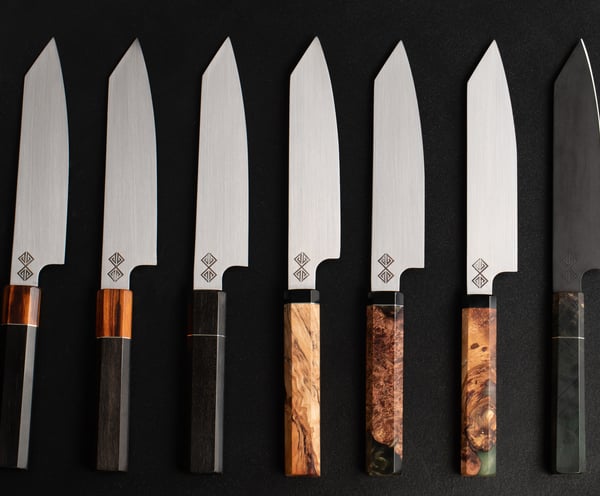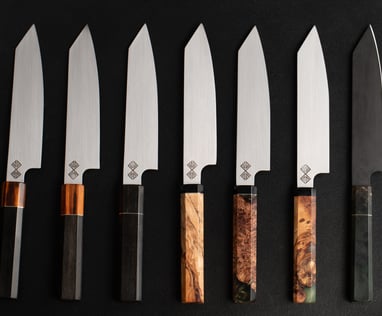 Survival, Evasion, Resistance and Escape
These are the main values by which we created this SERE-1 survival knife. It is made as strong and sturdy as possible, everything is over-built and made to last here so you can rely on it even in the direst of situations.
Made from 5mm thick 80Crv2 high carbon steel, coated in thick dark oxidation/patina, this full tang knife is impossible to break with your own hands. Couple with screwed on and glued on black canvas micarta scales, this blade comes together with a laniard loop made from paracord and a kydex sheath with a Tek-Lock belt lock.