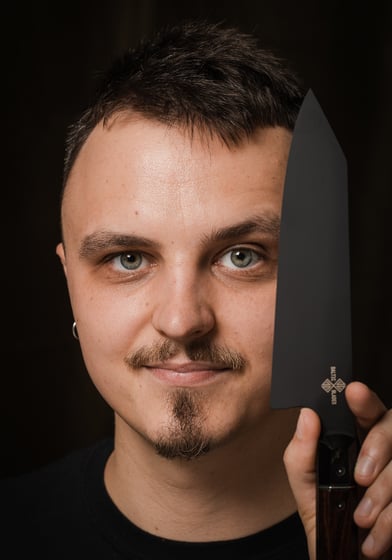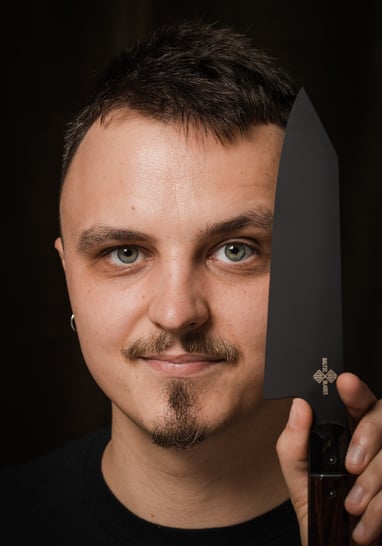 Welcome to Baltic Blades. I'm Paulius, the artisan behind each exceptional knife you'll find here.
My passion lies in creating exceptional, best-of-it's-kind knives that embody artistry and self-expression. I take pride in defying convention and pushing the boundaries of design, blending classic forms with modern materials and cutting-edge aesthetics.
Innovation is at the core of every piece I create, and while it may not appeal to everyone, that's exactly what sets Baltic Blades apart. My mission is to craft knives with distinct character for individuals who possess a bold and unyielding spirit.
By choosing Baltic Blades, you're not just investing in a high-quality knife - you're embracing a piece of my soul and the dedication that goes into every creation. Join me on this journey of crafting dreams into reality, and experience the remarkable difference of a true Baltic Blade.
Experience the Craftsmanship Up Close: Take a behind-the-scenes tour of Baltic Blades through my Youtube video series
Dive into the heart of knife making and uncover the stories that make each blade unique. Join me on this creative journey - hit play now and step into the world of Baltic Blades.
Stay Ahead of the Curve: Be the first to discover exclusive deals and latest arrivals with our newsletter. Don't rely on social media alone - sign up now and ensure you never miss a Baltic Blades update!
Got Questions or Feedback? We'd love to hear from you. Use the form below to get in touch, and we'll get back to you as soon as possible.